Reasons to Subscribe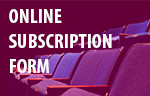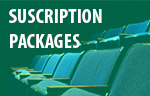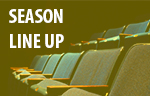 As a subscriber you get the best deal in town on award-winning theatre and exclusive, value-added events. Here are some of the perks waiting for you:
Guaranteed Nights Out
Whether you are looking for set evenings with friends, some quality "me time", or to keep your romance alive with date nights, subscribing means you won't get busy and forget to make time for the people who matter.
---
Maximum Flexibility
Subscribers get UNLIMITED FREE ticket exchanges, so you're never locked down.
---
Total Security
Our subscribers are the only patrons who know they will never miss a fantastic show. By securing your seat in advance you know that the dates are booked so you won't forget, and that our most popular shows won't sell out before you get a chance to see them.
---
Invite A Friend
Got a friend who's never been to Pacific Theatre? Bring them along at our First Time Friend rate of $13.99!
---
Bonus Events
Subscribers get free access to all our apprentice shows and Stone's Throw emerging artist showcases! Plus, exclusive free access to our Subscriber Appreciation Saturdays, held after the first Saturday matinee of most mainstage shows.
---


ONLINE Fill in our easy online subscription form HERE.
PHONE 604-731-5518 and we'll walk you through the steps.
MAIL 1440 W 12th Vancouver, BC, V6H 1M8
Not sure which shows you want to see?