2006 – 2007 Season
Main Stage Sept. 20 — Oct. 7
by Libby Skala
The indomitable Lilia Skala comes to life in her grand-daughter's deeply personal celebration of a life in the theatre. Buoyed by a resolute faith, the Austrian stage actress flees the Third Reich and finds herself labouring in a New York zipper factory before working her way back to Broadway and the silver screen—eventually to star in the acclaimed Lilies of the Field.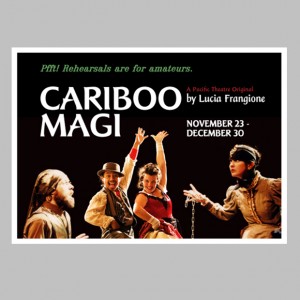 Nov. 23 — Dec. 30
by Lucia Frangione
Ridiculous romp from the 1870s San Diego to Barkerville, BC during the heart of goldrush fever.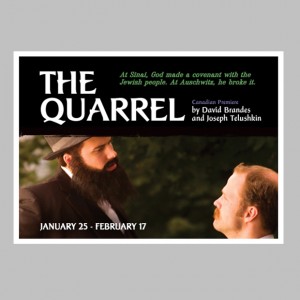 Jan. 25 — Feb. 17
by David Brandes & Joseph Telushkin
1948. The turmoil of World War Two continues when two childhood friends meet on a park bench in Montreal. In the wake of events that devastated their families, they struggle to find common ground—one has lost all faith in God, the other any hope in mankind. A story of hope and friendship in the face of genocide.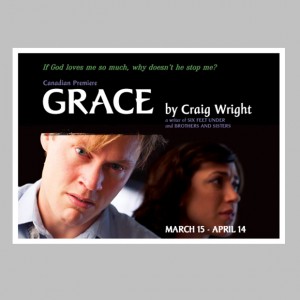 Mar. 15 — Apr. 14
by Craig Wright
An empty Florida condo, two dead bodies, a bizarre resurrection… Things are never what they seem in this examination of a zealous Christian couple, their disfigured neighbour, and the way religious ideas make sense – and sometimes nonsense – of life's events. May 17 — Jun. 9
by Jason Sherman
A brilliant Canadian adaptation of the Old Testament story of Joseph and his brothers.