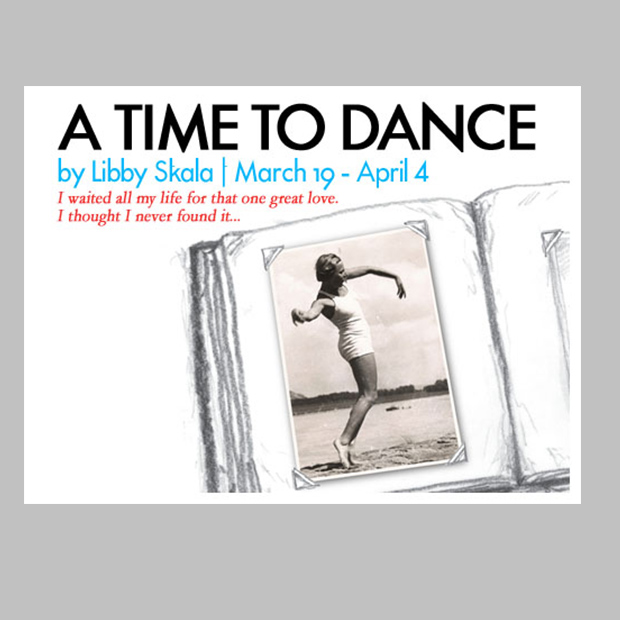 Showtimes
Wednesdays-Saturdays 8pm, Saturday matinees 2pm
Preview Mar. 18, 8pm, PAY-WHAT-YOU-CAN at the door! ($11 advance)
Opening Mar. 19, 8pm
WORLD THEATRE DAY Friday, Mar. 27 - Buy one ticket get one FREE
Talk Back Night – discussion with artists Friday, Mar. 27
Special Showings
Mar. 19 — Apr. 4
A Time To Dance
by Libby Skala
Audiences and critics alike fell in love with this winsome performer when she opened our 2006 season with LiLiA!, a tribute to her grandmother – and acclaimed actress – Lilia Skala. A TIME TO DANCE is a sparkling companion piece that recounts the story of Libby's great-aunt Lisl, a pioneer of modern dance. Under the threat of the Nazi regime, Lisl strives to find her way out from the shadow of her renowned sister. A celebration of love, faith, and sheer survival.
"Libby Skala is magnetic! Marvelous! Cloaked in magic." New York Times
Featuring Libby Skala.
Please join us in celebrating World Theatre Day, 2009! World Theatre Day is celebrated every year on March 27, and is sponsored by The International Theatre Institute. BUY A REGULAR TICKET TO A TIME TO DANCE AT PACIFIC THEATRE FOR FRIDAY MARCH 27, 8pm AND RECEIVE A 2nd TICKET ABSOLUTELY FREE!
Join Our Newsletter