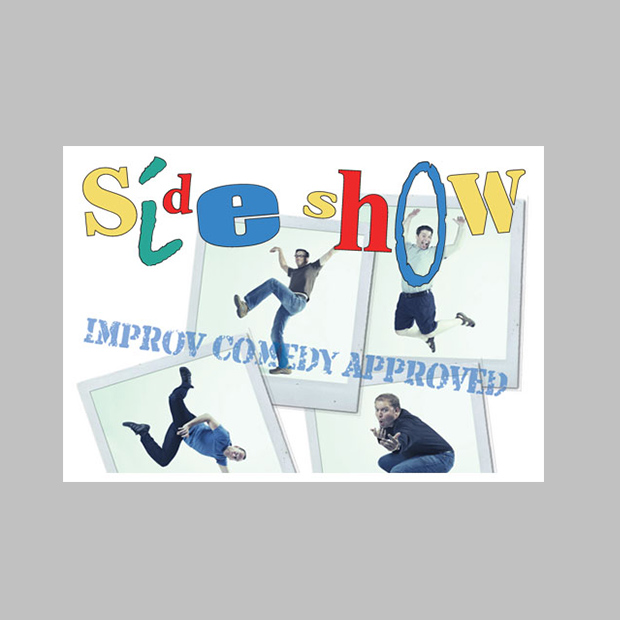 Showtimes
Friday-Saturday, 8pm
April performances at Pacific Theatre 1420 W 12th Ave (at Hemlock St), Vancouver
Group discounts available!
Special Showings
Sept. 19 & 20, Apr. 17 & 18
Side Show
by Pacific Theatre
Pacific Theatre is proud to present SIDE SHOW, comedy improv with a dash of chaos. Good clean fun for the whole family with our zany friends from around the city. Let the games begin!
SIDE SHOW runs Friday, April 17 – Saturday, April 18, 8pm at Pacific Theatre. Tickets are $11-22, with group discounts available. Order tickets now – call 604.731.5518 or purchase online by clicking: Buy Tickets Online
Join Our Newsletter