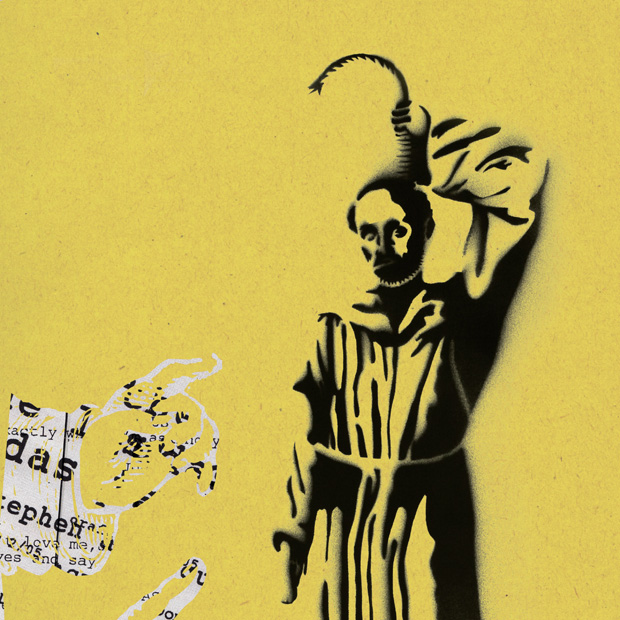 Showtimes
Special Showings
April 10-21
The Last Days of Judas Iscariot
by Stephen Adly Guirgis
TICKETS FOR JUDAS ARE NOT AVAILABLE VIA PACIFIC THEATRE, OR BY USING THE "BUY TICKETS" BUTTON ABOVE. THIS LINK WILL TAKE YOU TO THE CULTCH WEBSITE, WHERE TICKETS CAN BE PURCHASED.
Halfway between Heaven and Hell, in a court room that's as much ghetto as gospel, the witnesses are called – Mother Teresa, Sigmund Freud, a foul-mouthed Saint Monica, a handful of Jesus' disciples – to decide eternal questions of forgiveness, mercy, and eternal damnation. A full staging of one of the most extraordinary works ever seen on the PT stage, by the author of Jesus Hopped the 'A' Train.
Produced by Pound of Flesh Theatre in association with Pacific Theatre and NeWorld Theatre. Presented by Rumble Productions and The Cultch as a part of the 2012 TREMORS Festival.
Director: Stephen Drover.
Cast: Bob Frazer (Prodigal Son), Marci T. House, Anthony F. Ingram (The Elephant Man), Kyle Jespersen, Carl Kennedy (Jesus Hopped the 'A' Train), Michael Kopsa(Playland), Kevin McNulty, Dawn Petten, Ron Reed (A Christmas Carol), Todd Thomson (Espresso), Katherine Venour (My Name is Asher Lev), Adrienne Wong, Marcus Youssef and Beatrice Zeilinger.
"Makes most contemporary plays seem safe, timid and dull, and reminds us of what is missing not only from 99 percent of our drama but from 99 percent of our lives – a sense of spirituality and of mystery." ~Charles Spencer, The Telegraph
STRONGEST POSSIBLE LANGUAGE WARNING.
NOT AVAILABLE AS A PART OF YOUR PT SUBSCRIPTION.
All tickets through the VECC box office: www.thecultch.com.
Join Our Newsletter