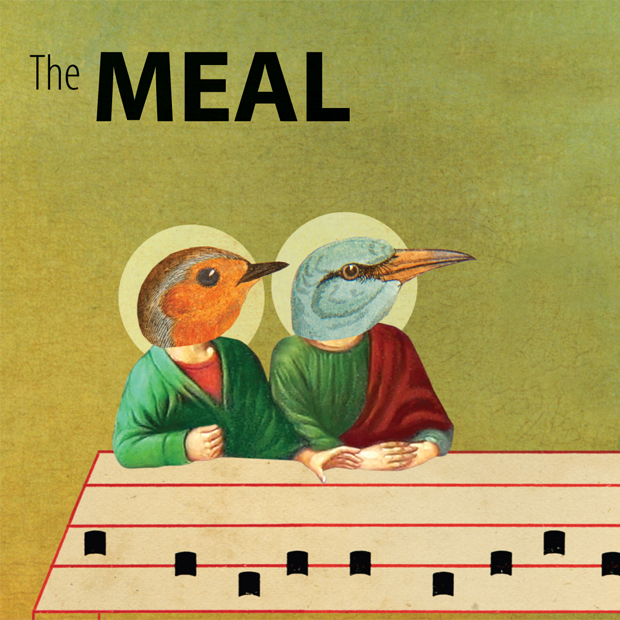 Showtimes
Wednesday-Saturday nights at 8pm, Saturday matinee 2pm
Special Showings
Bonus late-night performance added! 10:30pm on Friday, April 13
April 11-14
The Meal
The Lost Gospel Ensemble
Four singers swig wine and break bread while anxiously awaiting a late guest of honour. It's the Last Supper – in a funky, theatrical new song cycle inspired by the Gospels of John, Thomas, Judas and Mary Magdalene, and Luis Bunuel's provocative film The Exterminating Angel. Fresh from its debut at the PuSh Festival, this encore performance features musicians from a host of Vancouver's top indie bands.
Tickets are nearly sold out! Best availability for the 10:30pm late-night performance on Friday.
Written by Rick Maddocks.
Directed by Richard Wolfe (The Busy World is Hushed).
The Lost Gospel Ensemble features Lucien Durey (vocals), Sean Fulton (keyboards), Jody Glenham(vocals), Stephen Lyons (drums), Rick Maddocks (composer/vocals), Caleb Stull (vocals); Jon Wood (bass/lap steel). Jeff Harrison (set and lights).
NAMED ONE OF THE BEST CONCERTS OF 2011!
"Intensely spiritual and potent choral indie folk that is fortunately being remounted with new material and members at Pacific Theatre this year." ~Stuart Derdeyn, The Province
"Rick Maddocks's lyrics are pure poetry that bend and shape to fit the angular rhythms." ~Greg Potter, TV Week
A GUEST PRODUCTION BY THE LOST GOSPEL ENSEMBLE.
Join Our Newsletter