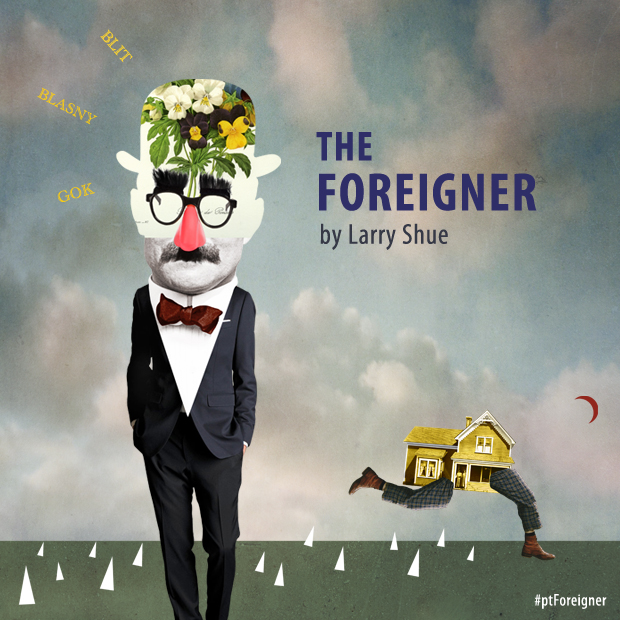 Showtimes
Wednesday-Saturday 8pm, Saturday 2pm
Running time: 145 mins with 15 min intermission (approximately)
Special Showings
Pay-What-You-Can Preview: Thursday, September 19th
Artist Talkback: Friday, September 27th
Subscriber Appreciation Saturday: Saturday, September 21st
Theatre Club: Saturday, September 28th
Sept 20-Oct 12
The Foreigner
by Larry Shue
Charlie is visiting from England, painfully shy and very much in need of rest. His friend has the perfect solution – he leaves him at a rural fishing lodge, telling his hosts that Charlie is from an exotic foreign land and speaks no English. All is well until "the foreigner" overhears more than he should.
Directed by Evan Frayne.
Featuring Erla Faye Forsyth, Kaitlin Williams, John Voth, Peter Carlone, Mack Gordon, Byron Noble, and Ryan Scramstad.
Set design by Lauchlin Johnston. Lighting design by Matt Frankish. Costume design by Sydney Cavanagh. Sound design/composition by James Coomber. Stage management by Laura McLean. Assistant stage management by Shelby Bushell.
"A laugh out loud comedy." Jo Ledingham, Vancouver Courier
"Explodes with delicious, satirical humor." The Examiner
Join Our Newsletter