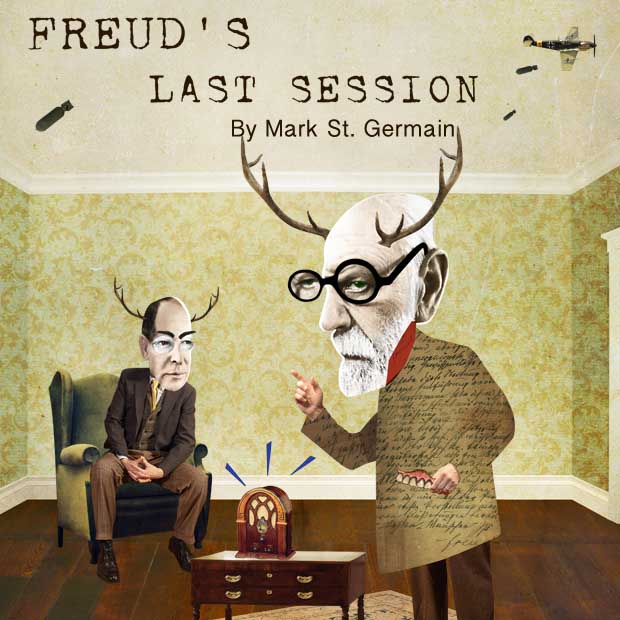 Showtimes
Wednesday-Saturday at 8pm with 2pm matinees on Saturdays
Running Time: 70 minutes with no intermission
Special Showings
Pay-What-You-Can Preview: Thursday, April 23rd
Subscriber Appreciation Saturday: Saturday, April 25th
Artist Talkback: Friday, May 1
April 24-May 30
Freud's Last Session
by Mark St. Germain
As air raid sirens sound and Britain enters World War Two, CS Lewis and Sigmund Freud clash about love, sex, the existence of God and the meaning of life. An Off-Broadway sensation, this imagined meeting between two of the 20th century's greatest minds delivers surprising emotional impact and human insight.
Director: Morris Ertman
Featuring Ron Reed and Evan Frayne
Set by Carolyn Rapanos. Costumes by Catrina Jackson. Lighting by John Webber. Sound by Luke Ertman. Properties by Frances Henry. Stage Management by April Starr Land.
"Spirited, witty and eminently engaging." – Entertainment Weekly
"Bracing theatre! A wittily and compassionately dramatized clash of personalities and ideologies." – CurtainUp
Watch the Trailer!

Join Our Newsletter