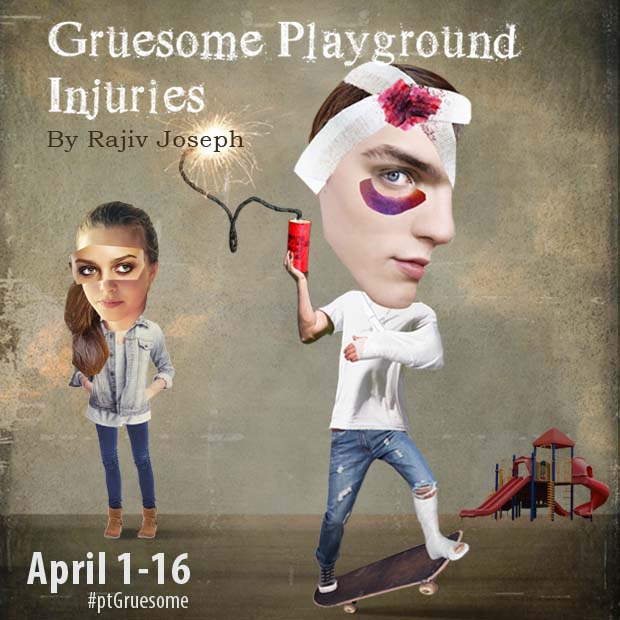 Showtimes
Performances Wednesday-Saturday at 8pm with 2pm Saturday matinees
Running Time: 90 minutes
Special Showings
Pay-What-You-Can Preview: Thursday, March 31
Artist Talkback: Friday, April 8
April 1-16
Gruesome Playground Injuries
by Rajiv Joseph
Over the course of 30 years, a series of unsettling injuries brings Kayleen and Doug together as they spar, spat, and haltingly try to rescue one another. A fascinating and surprisingly tender story tracing the ricocheting dynamics between a corrosive masochist and an accident-prone daredevil.
Directed by Chelsea Haberlin.
Featuring Pippa Johnstone and Kenton Klassen.
Set Design by Carolyn Rapanos. Costume Design by Christopher David Gauthier. Lighting Design by Phil Miguel. Sound Design by Chris Adams. Stage Management by Shelby Bushell.
AUDIENCE ADVISORY: EXTREMELY STRONG LANGUAGE, PARTIAL NUDITY, AND ADULT CONTENT.
CHECK OUT OUR TRAILER!

"Mystical, arresting, and quirkily amusing." – The Washington Post
"Unexpectedly and crazily watchable." – The Guardian
Join Our Newsletter