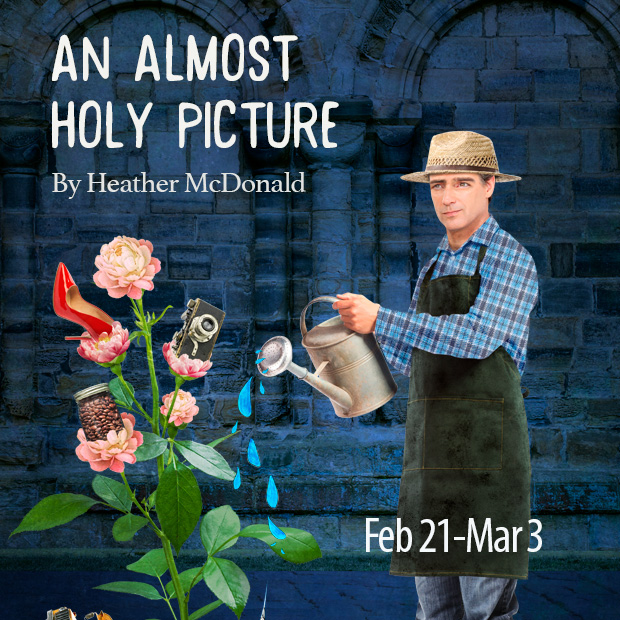 Showtimes
Weds-Sat at 8pm with 2pm Sat matinees
Running Time: 105 mins including a 15 minute intermission
Special Showings
Artist Talkbacks: Fri, Feb 23 & Mar 2
Feb 21-Mar 3
An Almost Holy Picture
by Heather McDonald
Samuel Gentle has heard God's voice three times in his life, but he has yet to find understanding or peace. Still, he cannot seem to leave behind this quiet, yet persistent, quest for solace and meaning as he seeks to reconcile tragedy with faith in the divine.
Where do we find hope in the face of loss?
ORIGINALLY PRODUCED AT ROSEBUD THEATRE
Directed by Ron Reed. Featuring David Snider.
"Those fortunate enough to witness it won't soon forget it."
-Variety
Join Our Newsletter