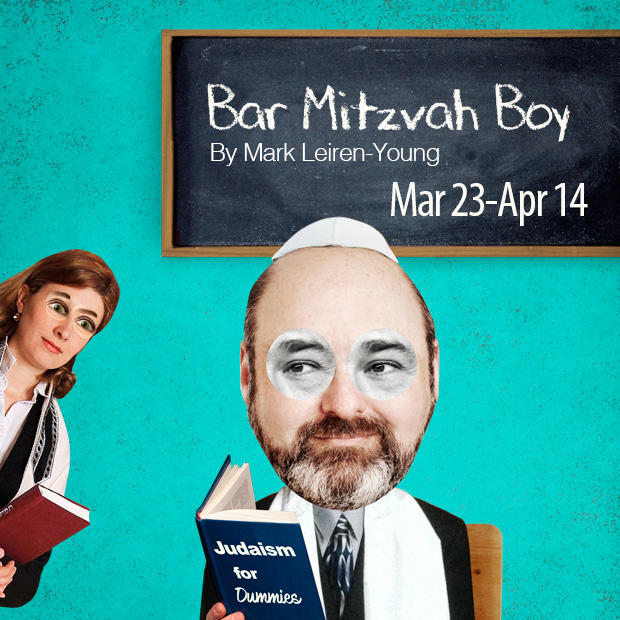 Showtimes
Weds-Sat at 8pm with 2pm Sat matinees
Running Time: 70 minutes with no intermission
Special Showings
Pay-What-You-Can Preview: Thursday, Mar 22
Artist Talkback: Friday, Mar 30
Mar 23-Apr 14
Bar Mitzvah Boy
by Mark Leiren-Young
Joey is a successful lawyer who is used to things going his way. When he suddenly decides he needs a bar mitzvah he doesn't expect to have to wait, or take classes. What begins as a simple item on his to-do list becomes a deep immersion in the necessity of faith, and the meaning behind rituals.
What are the moments that define our lives?
ADVISORY: Strong language.
Directed by Ian Farthing. Featuring Richard Newman and Gina Chiarelli.
Set design by Carolyn Rapanos. Lighting Design by Jillian White. Sound Design by Matthew MacDonald-Bain. Costume Design Kaitlin Williams.
Join Our Newsletter