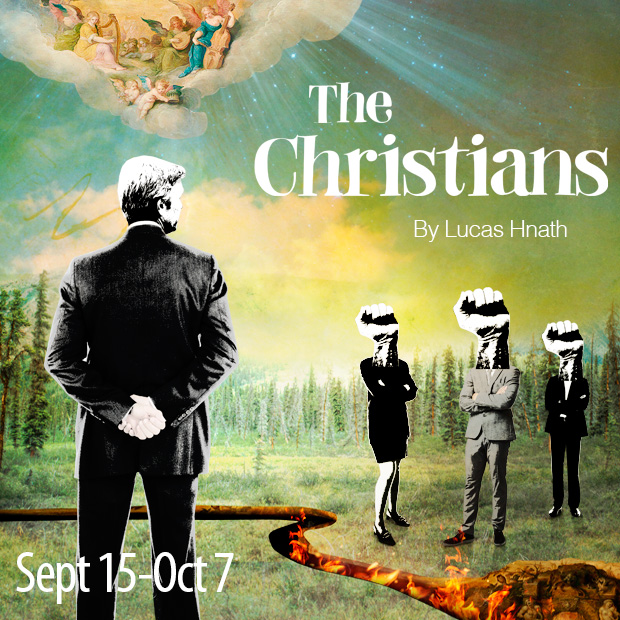 Showtimes
Weds-Sat at 8pm with 2pm Sat matinees
Running Time: 90 minutes with no intermission
Special Showings
Pay-What-You-Can Preview: Thurs, Sept 14 at 8pm
Artist Talkback: Friday, Sept 22nd
Sept 15-Oct 7
The Christians
Lucas Hnath
With one sentence Paul overturns one of the most sacred tenets of his church's beliefs, sending his congregation reeling towards schism. As they grapple with the mysteries of faith, certainty, and what happens after we die, they must also face the reality of loving those whose beliefs have made them into sudden strangers.
How do we maintain dialogue when we stand on opposite sides of a controversial void?
"An immersive, timeless, thought-provoking work of drama." -Northwest Herald
WATCH THE TRAILER!

Directed by Sarah Rodgers. Featuring Ron Reed, Allan Morgan, Erin Ormond, Mariam Barry, and Tré Cotten.
Choir Direction by Lonnie Delisle. Set Design by Stancil Campbell. Lighting Design by Itai Erdal. Costume Design by Sydney Cavanagh. Sound Design by Rick Colhoun. Stage Management by Lois Dawson.
Join Our Newsletter