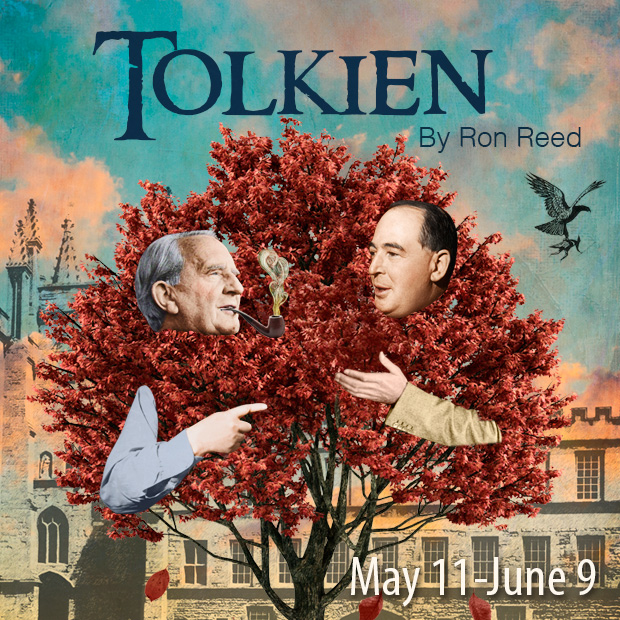 Showtimes
Weds-Sat at 8pm with 2pm Sat matinees
Special Showings
Pay-What-You-Can Preview: Thurs, May 10
Artist Talkback: Fri, May 18
May 11-June 9
Tolkien
by Ron Reed
Legends in wait, the worlds of Narnia and Middle Earth may never have come to be were it not for an unlikely friendship between J.R.R. Tolkien and C.S. Lewis. Over thirty years they pushed each others' imaginations, faith, and curiosity, growing together – and eventually growing apart.
Where can friendship take us?
Directed by Ron Reed. Featuring John Innes, Ian Farthing, Anthony F. Ingram, Erla Faye Forsyth, Simon Webb, and Tim Dixon.
PRODUCTION SPONSOR: FLUEVOG SHOES

Funded in part by The Phillis Foundation with the assistance of SAMC at Trinity Western University.
Join Our Newsletter