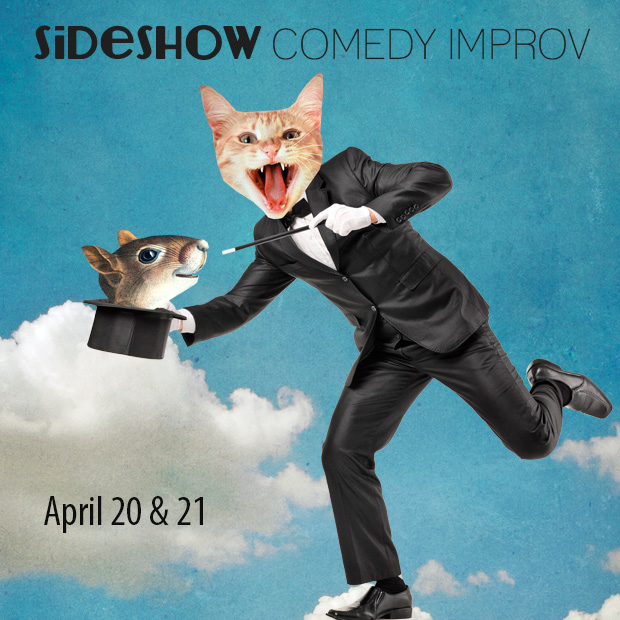 Special Showings
April 20 & 21
Sideshow Comedy Improv
Hold onto your hats for another round of improv and sketch comedy with the PT crew! A family-friendly favourite.
This year Sideshow will be performed as a LATE SHOWING at 9pm, following Love/Sick by John Cariani.
SEE IT AS A COMEDY DOUBLE-BILL! See Love/Sick AND Sideshow Comedy Improv (playing April 20 & 21 following Love/Sick) for only $20! Just buy tickets to both shows and use the promo code DOUBLEBILL at checkout!
Join Our Newsletter