2017-2018 Season
Welcome to our 2017-2018 Season Announcement!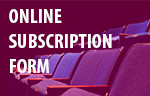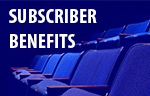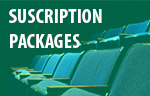 ---
MAINSTAGE SERIES
THE CHRISTIANS by Lucas Hnath – Sept 15-Oct 7
With one sentence, Pastor Paul overturns one of the sacred tenets of his congregation's beliefs, sending the church reeling towards a schism. A thoughtful and complex exploration of the mystery of faith, community, and how we know what we believe.
Why This Matters: Wrestles with doubt, change, community, and conflict.
THE LONESOME WEST by Martin McDonagh – Oct 20-Nov 11
a guest production by Cave Canem Productions
It's hard to tell who brothers Coleman and Valene hate more – each other, or the rest of the world. When their priest inspires an attempt at reconciliation, their confessions become new weapons to open old wounds. A pitch-black Irish comedy by the writer of In Bruges.
Why This Matters: Wrestles with the cost of redemption and forgiveness. Includes incredibly strong language and violence.
ALMOST, MAINE by John Cariani – Nov 24-Dec 16
It's a cold, clear midwinter night in Almost, Maine. The northern lights dance above, making it the perfect night to fall into, or out of, love. A charming, almost-magical snapshot of the joys and perils of romance across one small town.
Why This Matters: Invites exploration of love, hope, and transformation.
CHRISTMAS PRESENCE – Dec 19-23 (Valley: Dec 17)
Pacific Theatre's favourite holiday tradition: all-you-can-eat feast of music and stories for the holidays featuring our favourite local musicians.
Why This Matters: A heartfelt tradition, celebrating the Christmas season.
RUINED by Lynn Nottage – Jan 26-Feb 17
a guest production by Dark Glass Theatre
Mama Nadi's bar both protects and profits off the bodies of women who have become casualties of a long and brutal civil war in the Democratic Republic of the Congo. An intense, demanding drama that gives a heartbreakingly human face to those wrecked by war.
Why This Matters: Wrestles with the search for hope and survival in the darkness of war. Includes violence, sexual violence, and very strong language.
AN ALMOST HOLY PICTURE by Heather McDonald – Feb 21-Mar 3
originally produced at Rosebud Theatre
Samuel Gentle has heard God's voice three times in his life, and each encounter led him one step closer to the loss of his faith. A poetic encounter with one man's quest for solace and meaning among tragedy and misfortune.
Why This Matters: Invites exploration of grace, faith, and the wounds of loss. Includes some strong language.
BAR MITZVAH BOY by Mark Leiren-Young – Mar 23-Apr 14
Rabbi Michael arrives in her office to find Joey, a successful lawyer with a sudden and desperate need to get bar mitzvahed. He needs to do it right away (next week would be good), and he doesn't want to tell anyone. A brand-new comedy about faith, tragedy, and the meaning behind the ritual.
Why This Matters: Invites exploration of community, ritual, loss, and joy. Includes some strong language.
TOLKIEN by Ron Reed – May 11-Jun 9
The catalyst for both The Hobbit and The Chronicles of Narnia was an unlikely friendship between Oxford professors J.R.R. Tolkien and C.S. Lewis. A long-awaited historical play charting the complex relationship between these two two giants of fantasy fiction.
Why This Matters: Invites exploration of friendship, imagination, and the relationship between faith and art.
ADD-ONS
These productions are not a part of our subscription series, and may be added on to any subscription package for only $15 a ticket.
WRITTEN ON THE HEART – Oct 29
A one-night-only reading of David Edgar's historical drama about the formation of the King James Bible, presented in Holy Trinity's sanctuary to celebrate the 500th anniversary of The Reformation.
SIDESHOW – April 20 & 21
Hold onto your hats for another round of improv and sketch comedy with the PT crew. A family-friendly favourite.
NOTE: All performances, dates, and artists are subject to change.
---
2017-2018 SUBSCRIPTION PACKAGES
Everything Pass – BEST VALUE!
8 events plus return for mainstage shows as many times as you want for free! Unlimited value!
Super Pass
Pick any 6 events and get a healthy dose of Pacific Theatre throughout the year.
Sampler Pass
Try us out by picking 4 productions.

| | | | |
| --- | --- | --- | --- |
| | Sampler Pass | Super Pass | Everything Pass |
| EVENING | $134 | $195 | $252 |
| MATINEE | $92 | $138 | $184 |
---
New This Season
OUR PRICING MODEL HAS CHANGED: regular matinee tickets will no longer be discounted, and instead we have instituted Cheap Wednesdays ($20 tickets).
If you are a subscriber, don't worry! We realize that many of our subscribers prefer Saturday matinees, and we wish to honour your commitment to Pacific Theatre. For the 2017-2018 season, we are holding the discounted matinee subscription price, giving everyone the opportunity to secure discounted matinee tickets. After that, all matinee subscribers will be grandfathered forward at a discounted price.
That means that if you subscribe to matinee shows for 2017-2018, you will be offered our historic discounted matinee price and this will remain in place for you as long as you continue to renew your subscription.
If you have any questions, please contact us at 604.731-5518 or tickets@pacifictheatre.org.