Donate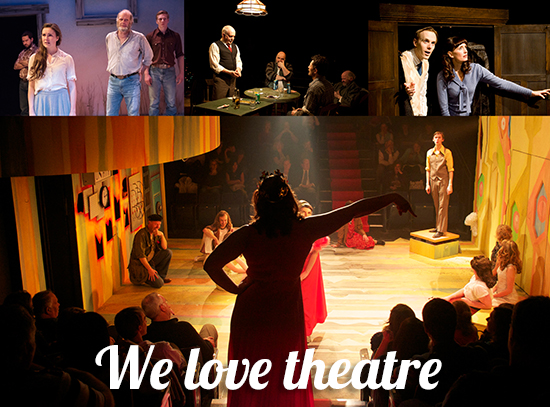 We love theatre. That's why we do what we do, and that's why you're here. Ticket revenue accounts for about 1/3 of our budget, and donations are vital to our ability to produce theatre that matters. After all, no one wants to see just 1/3 of a play!
There are many ways to give, from one-time gifts to monthly pre-authorized payments that help ensure our long-term sustainability. All donations are tax deductible.

All donations over $10 will receive a tax receipt.
Donate online here.
Call 604.731.5483
Mail a cheque to 1440 W 12th Ave, Vancouver, BC, V6H 1M8
---
One Time Donation
Give a one-time gift to Pacific Theatre. Your gift will be applied to our general operating budget, or, if specified, towards an item on our wish list.
Click here to submit a One Time Donation
---
Monthly Donation
Perfect for the patron who wants to guarantee Pacific Theatre ongoing support (not to mention a little peace of mind). These donations provide an assurance of cash flow, which is especially important in the summer months when the theatre is dark.
Click here to sign up for Monthly Donations
---
Gift Certificates
A great way to support Pacific Theatre while giving a wonderful gift to a friend or loved one! Gift certificates are available in any denomination and may be used at any time.
Click here to purchase a Gift Certificate
---
Stock Options and Annuities / Estate Planning Bequeathment
Please contact Cindy McPherson at cindy_mcpherson@telus.net.
---
Corporate Donations
Please contact Alison Chisholm at 604.731.5483 or alison@pacifictheatre.org.
Pacific Theatre is a registered charity: Registration #11891-8556 BC0001years