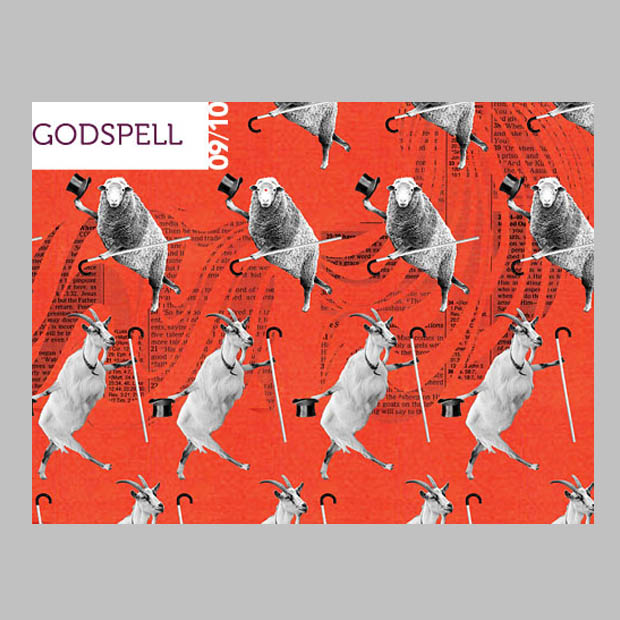 Showtimes
Tuesdays-Saturdays 8pm, Saturday matinees 2pm
Check out our regular ticket prices
Preview May 27, 8pm, PAY-WHAT-YOU-CAN at the door! ($11 advance)
Opening May 28, 8pm
Talk Back Night – discussion with artists Friday, June 4
Special Showings
May 28 — Jul. 3
Godspell
by Stephen Schwartz
The Gospel According to Saint Matthew as you've never seen it before! Pacific Theatre celebrates the greatest story ever told with one of the most popular musicals ever staged
– a sparkling new "Revised Version" that brings all the heart and hilarity of the original with glorious new musical arrangements. Singing! Dancing! Sheep! Goats! Thou shalt be thrilled!!
Directed by Sarah Rodgers, with Musical Direction by Nelson Boschman.
A More-Or-Less-Emerging Artist Showcase featuring Ron Reed, Kaitlin Williams, Joel Stephanson, Shalyn McFaul, Benjamin Miller, and many more!
Join Our Newsletter