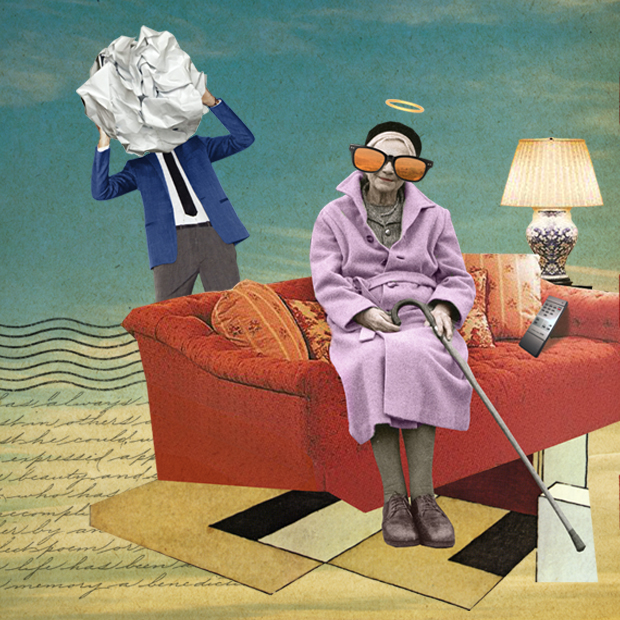 Showtimes
Wednesday-Saturday at 8pm, Saturday matinees 2pm
Special Showings
Pay-What-You-Can Preview: Thurs, April 25
April 26-May 25
How to Write a New Book for the Bible
by Bill Cain
Heartfelt and hilarious, the story of an aging mother's peculiarities and a son's flawed devotion. A celebration of what holds a family together, suffused with subtle theatrical magic. Canadian Premiere.
Director: Morris Ertman (Holy Mo)
Cast: Daniel Arnold, Erla Faye Forsyth (Doubt), Anthony F. Ingram (Refuge of Lies), Byron Noble.
Set Design: Lauchlin Johnston. Lighting Design: Jeff Harrison. Costume Design: Naomi Sider. Sound Design/Composition: Luke Ertman.
"Sublimely articulated, crafted with infinite honesty, love and humor, How to Write a New Book for the Bible lifts up this ordinary family and makes sacred the story of their lives." ~ Broadway World
AUDIENCE ADVISORY: STRONG LANGUAGE
Join Our Newsletter