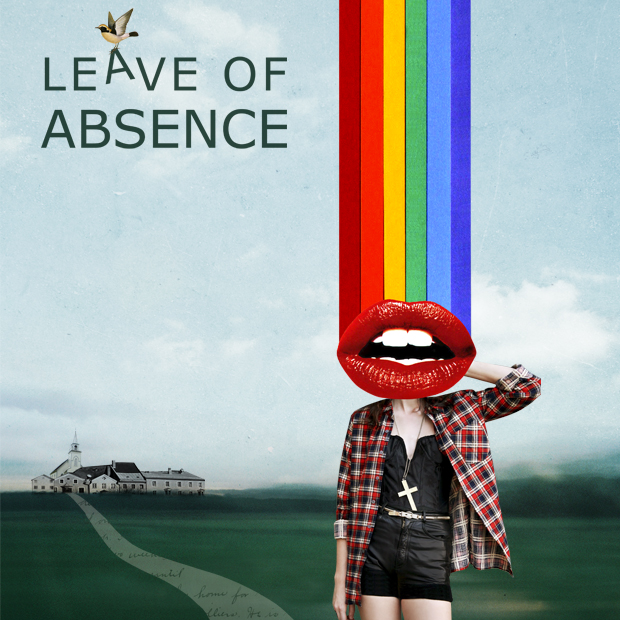 Showtimes
Wednesday-Saturday at 8pm, Saturday matinees 2pm
Special Showings
Pay-What-You-Can Preview: Thursday, Jan 24
The 102.7 PEAK Cruiser on site: Saturday, January 26th (matinee and evening)
Post-Show Artist Talkback: Friday, February 1
Panel Discussion: Saturday, February 9 (approx. 4:30pm)
Featuring QMUNITY, Dignity Canada, and Lucia Frangione
Jan 25-Feb 16
Leave of Absence
by Lucia Frangione
A community is blown apart when an audacious young girl challenges long-held views of spirituality and sexuality. The world premiere of a searing drama of bigotry and transcendence by the author of Espresso.
Director: Morris Ertman (My Name is Asher Lev)
Cast: Tom McBeath, Lucia Frangione (Espresso), Craig Erickson (Grace), Marie Russell, Karyn Guenther
"One of our most consistently interesting playwrights: intellectually and theologically sophisticated with a strong dose of eroticism and a nice sense of humour." ~ Jerry Wasserman, Vancouverplays
AUDIENCE ADVISORY: STRONG LANGUAGE, SEXUALITY, AND VIOLENCE.
BONUS EVENT: PANEL DISCUSSION
Saturday, Feb. 9th, join us for a panel discussion delving into the questions raised by the play. Panelists include Robin Perry (QMUNITY), Denis Benoit (Dignity Canada), and playwright Lucia Frangione. Moderated by Caroline MacGillivray (Founder, Beauty Night). MORE INFO
JOIN THE DISCUSSION
We also have created a brand-new way for your to discuss the show! Visit www.ptdiscuss.org and find all our social media feeds, plus other information and ways to interact, all in one place. MORE INFO
Join Our Newsletter
Subscribe to the Pacific Theatre email newsletter to stay up to date.