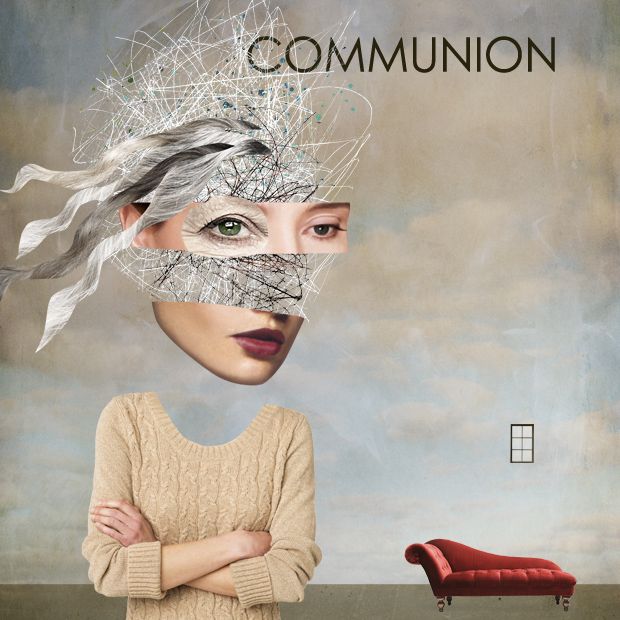 Showtimes
Wednesday-Saturday 8pm, Saturday 2pm
Arrive 30 minutes early to see The Lobby Project
Running time: 90 minutes without intermission (approximately)
Special Showings
Pay-What-You-Can Preview: Thursday, October 24th
Subscriber Appreciation Saturday: Saturday, October 26th
Artist Talkback: Friday, November 1st
Theatre Club: Saturday, November 2nd
October 25-November 9
Communion
Daniel MacIvor
Leda hasn't seen her daughter in years. When their life circumstances come to a crisis, Leda's therapist does the unthinkable and offers concrete advice – and the three women find their convictions on a collision course with their all-too-human need for certainty and connection. Following up their resounding success with A Beautiful View, Ruby Slippers returns to MacIvor territory with this surprisingly funny play about love, motherhood, God, and the meaning of life.
Directed by Roy Surette.
Featuring Diane Brown, Marcie Nestman, and Kerry Sandomirsky.
Set and lighting design by John Webber. Costume design by Pam Johnson. Composition by Peggy Lee. Stage management by Lucy Pratt-Johnson. Apprentice stage management by Melissa McCowell.
"A touching and thought-provoking work, small but never little, that deserves to be shared with those who love good theatre." – John Coulbourn, Jam! Theatre

A GUEST PRODUCTION BY RUBY SLIPPERS THEATRE
AUDIENCE ADVISORY: DEALS WITH THEMES OF MORTALITY AND CONTAINS STRONG LANGUAGE
Join Our Newsletter