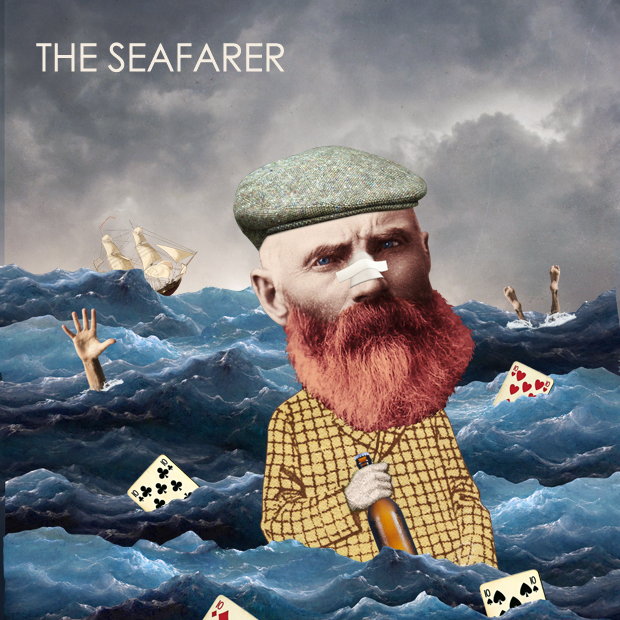 Showtimes
Wednesday-Saturday at 8pm, Saturday at 2pm
Arrive 30 minutes early to see The Lobby Project
Running time: 160 minutes with a 15-minute intermission.
Special Showings
Pay-What-You-Can Preview: Thursday, March 6th
Subscriber Appreciation Saturday: Saturday, March 8th
Artist Talkback: Friday, March 14th
Theatre Club: Saturday, March 15th
World Theatre Day Artist Talkback: Thursday, March 27th
March 7-29
The Seafarer
by Conor McPherson
On a dark and stormy Dublin night, four old friends gather for their annual ritual of cards and demon rum. But things take a sinister turn and they find themselves playing for more than just a few quid. Sparkling and suspenseful, this chilling comedy takes us on a long night's journey into day.
Directed by Anthony F. Ingram.
Featuring Ron Reed, Tim Dixon, John Innes, Andrew McNee, John Emmet Tracy.
Set design by Drew Facey. Lighting design by Lauchlin Johnston. Costume design by Sydney Cavanagh. Sound design by Luke Ertman. Properties master Philip Miguel. Stage management by Jethelo E. Cabilete.
"The Seafarer breaks through our secular smugness and manages to make the small gestures of connection, charity and change feel like true resurrection." John Lahr, The New Yorker
AUDIENCE ADVISORY: VERY STRONG LANGUAGE
Check out our videos!
The Seafarer video trailer
The Local Drama Queen's feature on The Seafarer for VancouverisAwesome.com
Join Our Newsletter