The Lobby Project
To celebrate our 30th Anniversary Season we have a special treat for our patrons. Every show this season will feature a 10-minute play performed in the lobby before the theatre doors open. A little bonus for everyone who shows up early!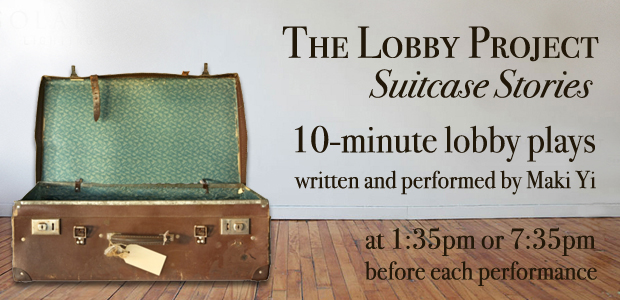 The Lobby Project – Suitcase Stories
written and performed by Maki Yi
at 1:35pm or 7:35pm before each performance
A series of autobiographical stories written and performed by past apprentice Maki Yi, inspired by her own "suitcase life" as well as each production.