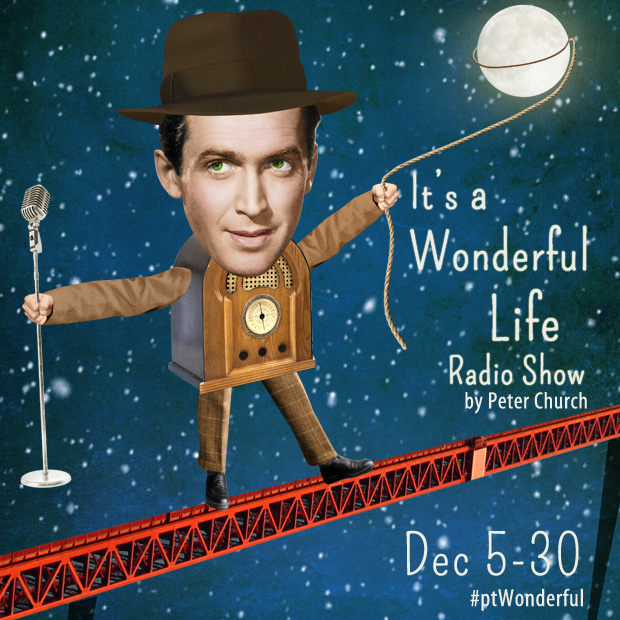 Showtimes
Wednesday-Saturday at 8pm with 2pm matinees Saturdays
Special Showings
Dec 5-30
It's a Wonderful Life Radio Show
by Peter Church
It's Christmas Eve in a war time New England town. Faced with a life of dreams deferred, George Bailey sets out to throw himself from a bridge — until a dotty angel-in-waiting shows him what might have been. A beloved holiday classic brought to captivating life as a live 1940s radio broadcast.
Director: Sarah Rodgers
Featuring: John Voth, Kaitlin Williams, Peter Church, Brandon Bate, Diana Squires, Aaron Nelken, Matthew Simmons, Kirsty Provan, Chris Lam
Musical direction by Joel Stephanson
Set and Costume Design by Amy McDougal. Lighting Design by Kougar Basi. Sound Patterns Design by Rick Colhoun.
"A fresh and inventive way of reconnecting with a classic story of love and redemption." – Chicago Sun-Times
"It's good for the soul." – SF Gate
The perfect Christmas show – book your family outing or office party now!
Join Our Newsletter