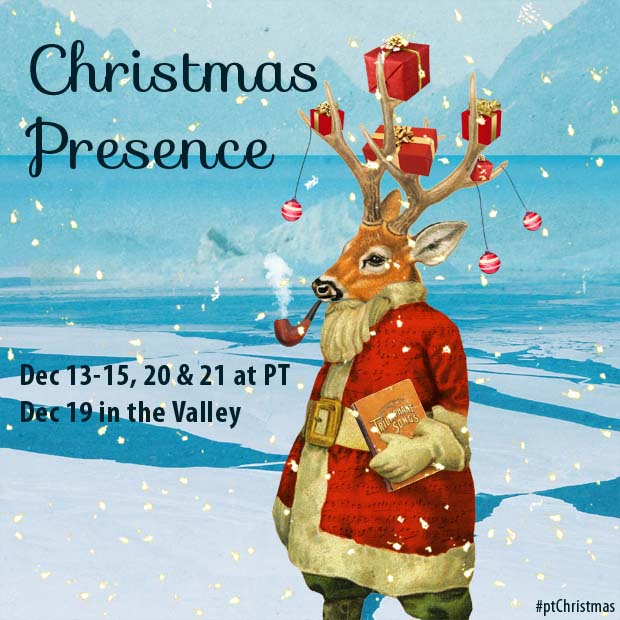 Showtimes
All performances at 8pm with added 2pm matinee on Sunday, December 20
Running Time: Approx. 2 hours with 15 minute intermission
Special Showings
Dec 19th: Christmas Presence in the Valley - Matsqui Centennial Auditorium (32315 S Fraser Way)
PT: Dec 13-15, 20 & 21
Valley: Dec 19
Christmas Presence 2015
Join our eclectic gathering of musicians and actors for a night of music, stories, poems, and readings for the holiday season. Our favourite Christmas tradition.
A different line up every night! Featuring Ron Reed, Nelson Boschman, Rick Colhoun, Jordan Klassen, Peter La Grand, Garth Bowen, Anna Vandas, Michael Hart, and more.
LINE UPS ANNOUNCED! Check out the performers on the blog.
PRODUCTION SPONSOR: Valley Pulp and Sawdust Carriers

Abbotsford Showing: Matsqui Centennial Auditorium (32315 South Fraser Way)
Join Our Newsletter