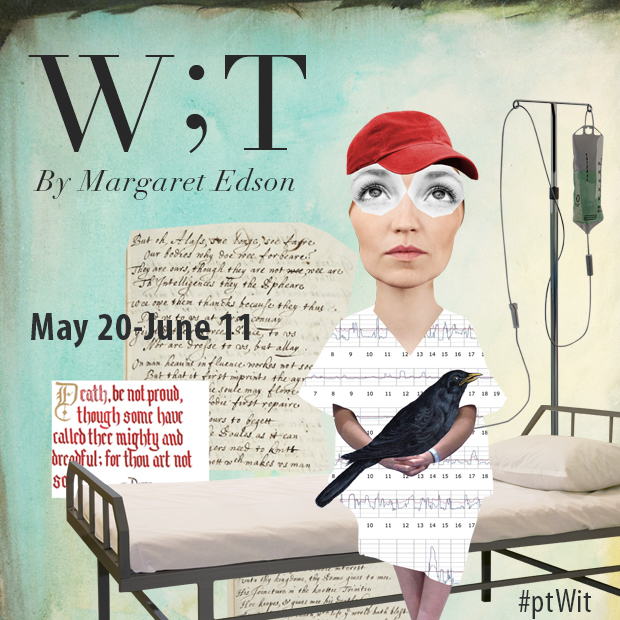 Showtimes
Performances Wednesday to Saturday at 8pm with 2pm Saturday matinees
Sunday Matinee: May 29 at 2pm
Running Time: 90 minutes with no intermission
Special Showings
Pay-What-You-Can Preview: Thursday, May 19
Artist Talkback: Friday, May 27
May 20-June 11
Wit
by Margaret Edson
Brilliant and exacting, renowned Professor Vivian Bearing approaches her cancer therapy with the same academic rigor she applied to her studies. As her treatments progress, however, her intellectual armour gives way to her need for human kindness. A poignant and exquisitely-written story of unwitting redemption.
Directed by Angela Konrad.
Featuring Katharine Venour, Erla Faye Forsyth, Ron Reed, Julie Casselman, Dan Amos, Julia Siedlanowska, Jess Amy Shead, Brandon Bate,and Baraka Rahmani.
Set Design by John Webber. Costume Design by Christopher David Gauthier. Lighting Design by Lauchlin Johnston. Sound Design by Corina Akeson and Jeff Tymoschuk.
"A dazzling and humane new play that you will remember 'till your dying day." – NY Magazine
Winner of the 1999 Pulitzer Prize for Drama and Lucille Lortel Award for Best Play
AUDIENCE ADVISORY: SOME STRONG LANGUAGE. PERFORMANCE INCLUDES BRIEF NUDITY.
PRODUCTION SPONSOR: Fluevog Shoes

Join Our Newsletter