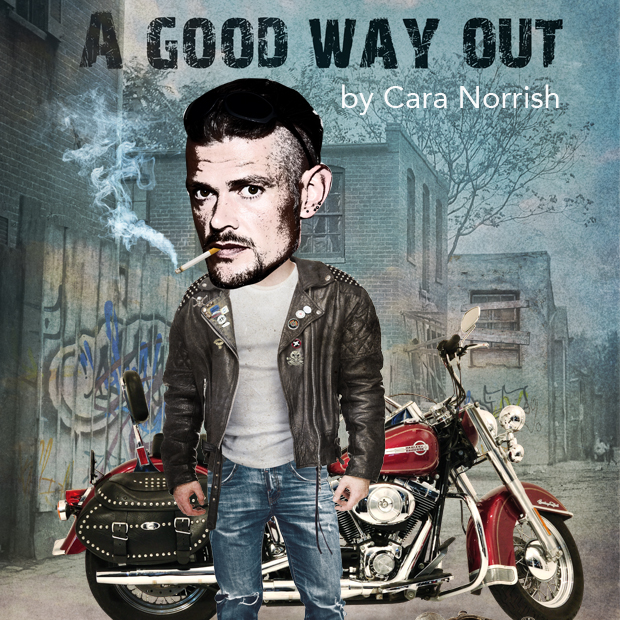 Showtimes
Wednesday-Saturday at 8pm with 2pm Saturday matinees
ADDED SUNDAY MATINEE: Sunday, Oct 9 at 2pm
Running Time: approximately 100 minutes
Special Showings
Subscriber Appreciation Saturday: Saturday, Sept 24
Artist Talkback: Friday, Sept 30
Theatre Club: Saturday, Oct 1
Sept 23-Oct 15
A Good Way Out
by Cara Norrish
Joey is a hardworking mechanic who operates as the front man for a biker gang. He joined for protection, but a few bad decisions have him looking for an escape that may not exist. The world premiere of a fierce, compelling look into the precarious world of crime and compromise.
Directed by Anthony F. Ingram.
Featuring Carl Kennedy, Andrew Wheeler, Corina Akeson, Chad Ellis, and Evelyn Chew.
Production Design by Phil Miguel. Sound Design by Rick Colhoun. Costume Design by Julie White. Stage Management by April Starr Land.
STRONG LANGUAGE ADVISORY. INCLUDES SEXUAL CONTENT, PARTIAL NUDITY, AND VIOLENCE. SEE AUDIENCE ADVISORY FOR MORE INFORMATION AND TRIGGER WARNINGS.
Join Our Newsletter