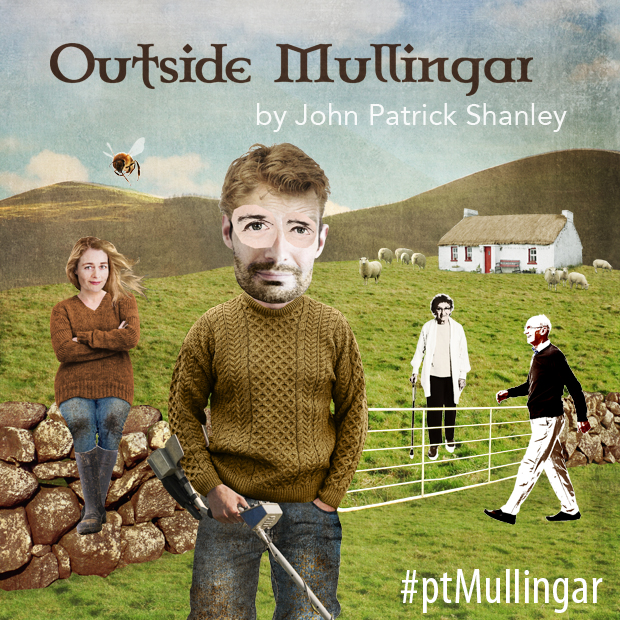 Showtimes
Weds-Sat at 8pm with 2pm matinees Sat
ADDED SUNDAY MATINEES: 2pm May 28 & Jun 4
Running Time: 2 hours (including 15 minute intermission)
Special Showings
Talkback Performance: Friday, June 2
May 19-June 10
Outside Mullingar
by John Patrick Shanley
A pair of introverted misfits, Rosemary and Anthony's families have lived on neighbouring farms as far back as anyone can remember, where they battle over property lines and childhood stories but never what matters most. A quirky story of flawed love and some kind of happiness told with effortless wit and poetic Irish lyricism.
Directed by Angela Konrad. Featuring Ron Reed, Erla Faye Forsyth, Rebecca deBoer, and John Emmet Tracy.
Set Design by Carolyn Rapanos. Lighting Design by Lauchlin Johnston. Costume Design by Sabrina Evertt. Properties Management by Jennifer Jantsch. Sound Design by Julie Casselman. Dialect Coaching by Adam Lane Bergquist. Stage Management by Linzi Voth.
"Mr. Shanley's finest work since Doubt." – New York Times
LANGUAGE ADVISORY: MILD. SEE AUDIENCE ADVISORY FOR MORE INFORMATION
Join Our Newsletter