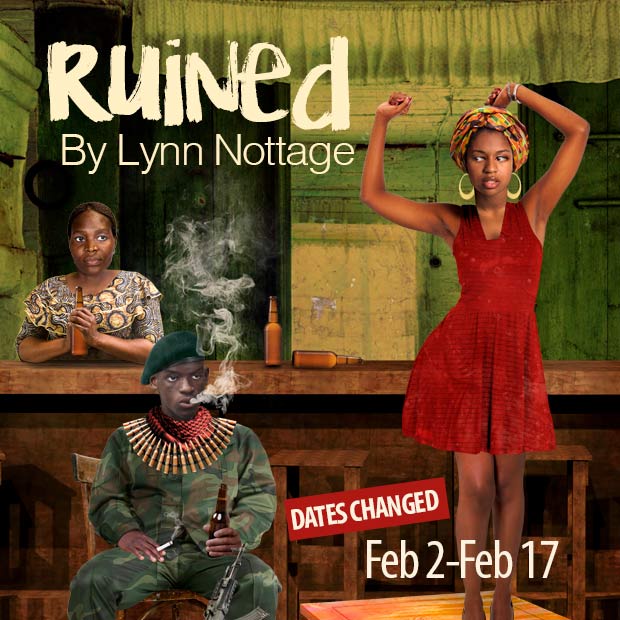 Showtimes
Weds-Sat at 8pm with 2pm Sat matinees
Special Showings
Pay-What-You-Can Preview: Thurs, Jan 25
Jan 26-Feb 17
Ruined
by Lynn Nottage
Mama Nadi's bar both protects and profits off the bodies of the women who have become casualties of a long and brutal civil war in the Democratic Republic of the Congo. She ensures survival by catering to both sides of the conflict, but how long can she keep the war outside her walls?
What is justified when survival is on the line?
"Nottage is one of our finest playwrights, a smart, empathetic and daring storyteller who tells a story an audience won't expect." – Time Out New York
A GUEST PRODUCTION BY DARK GLASS THEATRE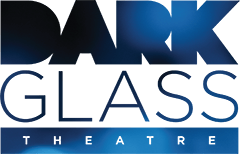 ADVISORY: Very strong language, violence, sexual violence.
Directed by Angela Konrad. Featuring CJ Jackman Zigante, Tom Pickett, Rachel Mutombo, Damon Calderwood, Shayna Jones, Mikaela Fuqua, Makambe Simamba, Adrian Neblett, Donald Sales, Michael Kiapway, and Agape Mngomezulu.
Assistant Direction by Jessica Garden. Stage Management by Trevor Mcmahon. Set Design by Carolyn Rapanos. Costume Design by Megan Gilron. Lighting Design by Jillian White. Props Assistant Jennifer Jantsch.
Join Our Newsletter